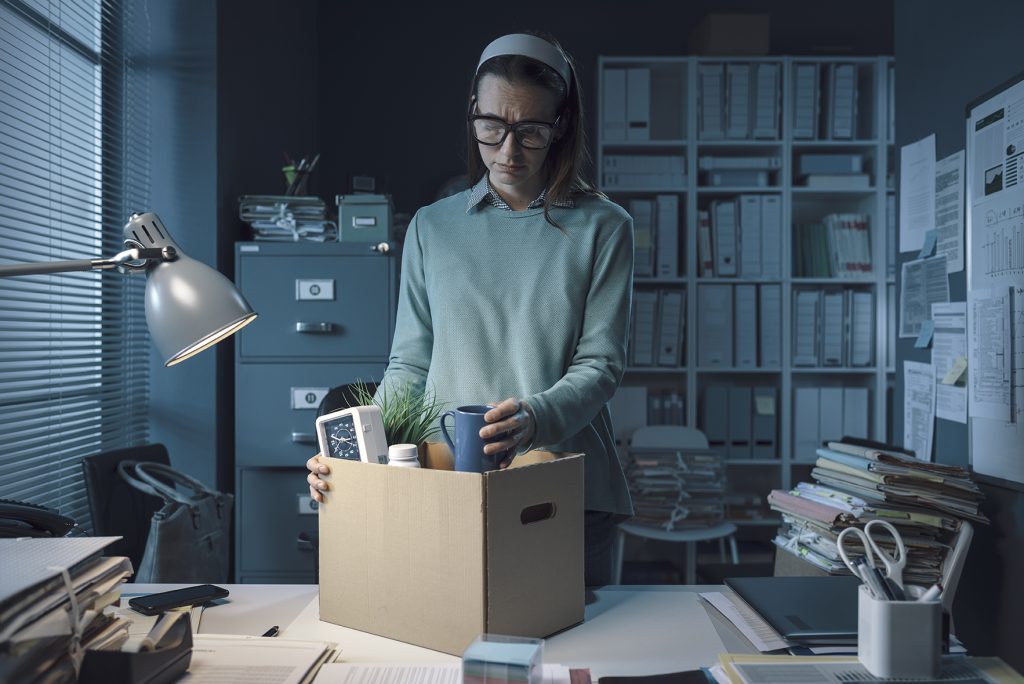 Wrongful Termination Lawyers NYC
Termination of employment may be deemed wrongful if it goes against an employment law, public policy, or contractual agreement. There are 107.8 million people employed in the private sector in the United States. That represents around 71% of the total workforce. Yet, at any given time, employers could fire any of those employees from their jobs.
Being fired from a job is never a good experience. Even if the job is not ideal, you still do not want to have the stigma of being "let go." Unfortunately, there is not a lot you can do if you get fired unless it was a wrongful termination in NY. That would be a termination that is for an illegal reason.
Some experts put the number of wrongful terminations at around 150,000. The two most common illegal reasons for wrongful termination are discrimination and retaliation.
If you feel you might be a victim of wrongful termination, speaking with experienced wrongful termination lawyers in NYC, like the Howley Law Firm, is vital. Our employment lawyers will be able to determine the merits of your situation and advise on the best way forward. In addition, it will help to know precisely what wrongful termination is about as it pertains to the law.
Holding Employers Accountable
In the state of New York, most employees are considered to be working "at will," meaning they can be fired without reason. That said, you cannot be fired for an improper or illegal reason. Wrongful termination can occur:
When you are fired in violation of your employment contract or collective bargaining agreement;
When you are fired for discriminatory reasons like age, sex, or the basis of race; or
When you are fired for raising concerns about harassment, discriminatory, illegal, or improper conduct in your workplace
Here at The Howley Law Firm, our experienced employment law attorneys strongly believe that employers should be held accountable for their actions. We take great satisfaction in working closely with employees and resolving their employment issues in an efficient, fair, and beneficial manner.
Unfair Reasons for Firing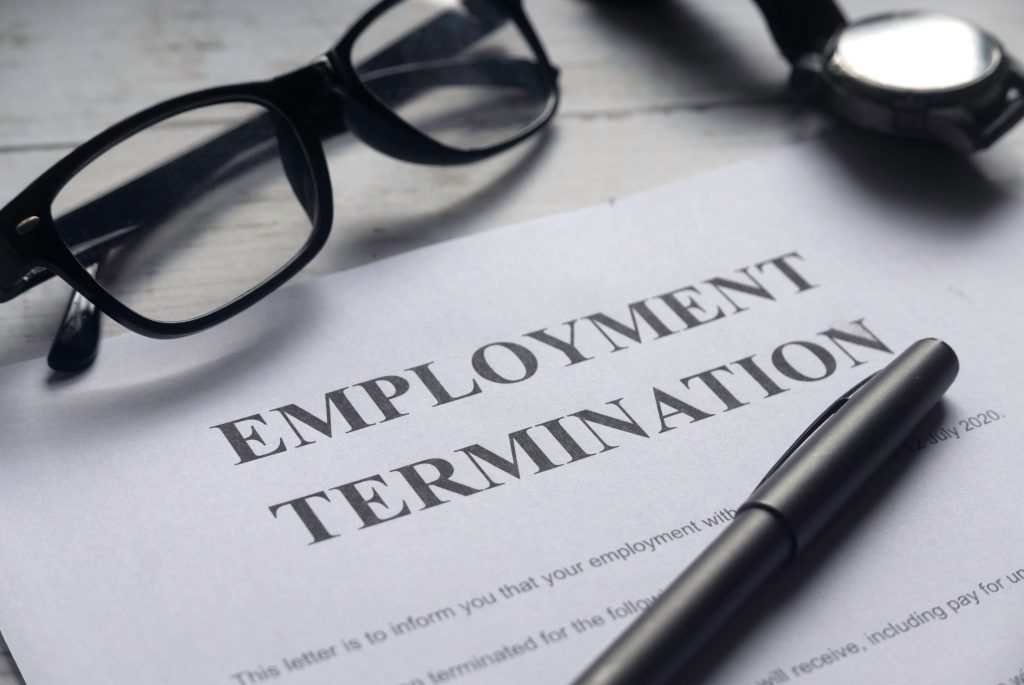 New York is an "at-will" state. That means an employer can fire you without notice or warning and for any reason. You could come back late for lunch one day and be fired. Your boss might want to hire their nephew, which means letting you go. Maybe your supervisor doesn't like you. That could be a reason, too.
Those are examples of firings that seem unfair but are legal. The only thing you can do is take up your next employment opportunity. However, a wrongful termination crosses the line of legality. That is also unfair, but you could have a remedy by hiring a wrongful termination NY law firm and suing for compensation.
Unlawful Reasons for Firing
There are many employment laws in place that directly protect workers. That includes non-union workers from all industries. Here are some of the illegal termination issues to consider:
Sexual Harassment
It is illegal for your employer to terminate you for filing a complaint of sexual harassment or testifying in a hearing about it. That is also considered retaliation and should not be taken lightly. Our team can properly assist you in filing a sexual harassment claim. 
Employment Discrimination
One of the most comprehensive laws against unlawful termination is employment discrimination. Here is the list of possible discrimination issues that you can not be fired for:
Race
National Origin
Age
Marital Status
Military Status
Your employer does not have to give you a reason when they fire you. However, if you suspect that the reason for your termination is discrimination, then your attorneys can investigate the matter.
Form of Retaliation
Every employee has an expectation to work in a safe environment and for fair wages. When those standards are not met, you can register a complaint with the New York State Department of Labor. That could result in an investigation into the company where you work. However, you can not be fired for filing a complaint to the labor board. That would be considered retaliation.
There are also well-established protections for a "whistleblower." That is someone who files a complaint against a company that is willfully breaking the law and putting public safety at risk. It might be uncomfortable to continue working at a company that practices any form of illegal activity, but you can not be fired for making it known to authorities.
You also can not be fired for participating in lawful demonstrations or recreational events. Those would have to be on your own time, but they are not a legal cause for termination. That also includes supporting union involvement at your workplace.
Retaliation would also apply if you were fired after filing a worker's compensation claim because of a job site injury. That might be a separate lawsuit from wrongful termination, but it is a matter that you should vigorously pursue.
Finally, you can not be fired for taking appropriate family or medical leave, serving on a jury, or taking sick leave as stipulated by your employer's policy.
Worker Adjustment and Retraining Notification
In New York, the Worker Adjustment and Retraining Notification Act compels companies to give 90 days notice of any intention of a mass layoff or company closing. They also have to provide the same notice for a planned reduction of work hours. If the company does not comply, it could be subject to paying back wages and benefits to the affected employees.
Recourse
If you were wrongfully terminated, then you have recourse options. With the support of the Howley Law Firm, you can take legal action and file a lawsuit to seek damages. That wrongful termination claim needs to be filed within three years of the termination. If discrimination is the issue, you must file the suit within 300 days of the termination.
The first step in the lawsuit will be a thorough investigation. That begins with your termination letter. New York labor laws stipulate that employers must provide a letter of termination to the worker who has been fired. That letter needs to be delivered within five days of the termination.
Remember that a termination letter will not state an illegal reason for the termination. However, failure to provide that letter indicates that the employer needs to comply with existing labor laws. That bodes well for a lawsuit.
Your wrongful termination lawsuit can seek compensation for the following:
Lost wages
Lost benefits
Emotional distress
Contact The Howley Law Firm Today
The wrongful termination lawsuit process begins with your initial confidential consultation with the Howley Law Firm. That is when you will describe the termination and the incidents that lead up to the termination. We will then consider the case's merits and decide whether to move forward with a legal claim.
It is important to remember that an employer will rarely admit to an illegal firing. That means we will need to conduct a thorough investigation into the matter to help determine if this is considered a wrongful termination in NY. That can involve interviewing coworkers and requesting company records.
If you believe you have been wrongfully fired, give us a call at 212-601-2728 to explore the legal options at your disposal. Our attentive lawyers are standing by to address your questions and concerns.
A wrongful termination lawsuit filing could lead to an out-of-court settlement or a trial. Our team here at The Howley Law firm will be a supportive and informative guide throughout the entire process. You can contact us to get the process started today.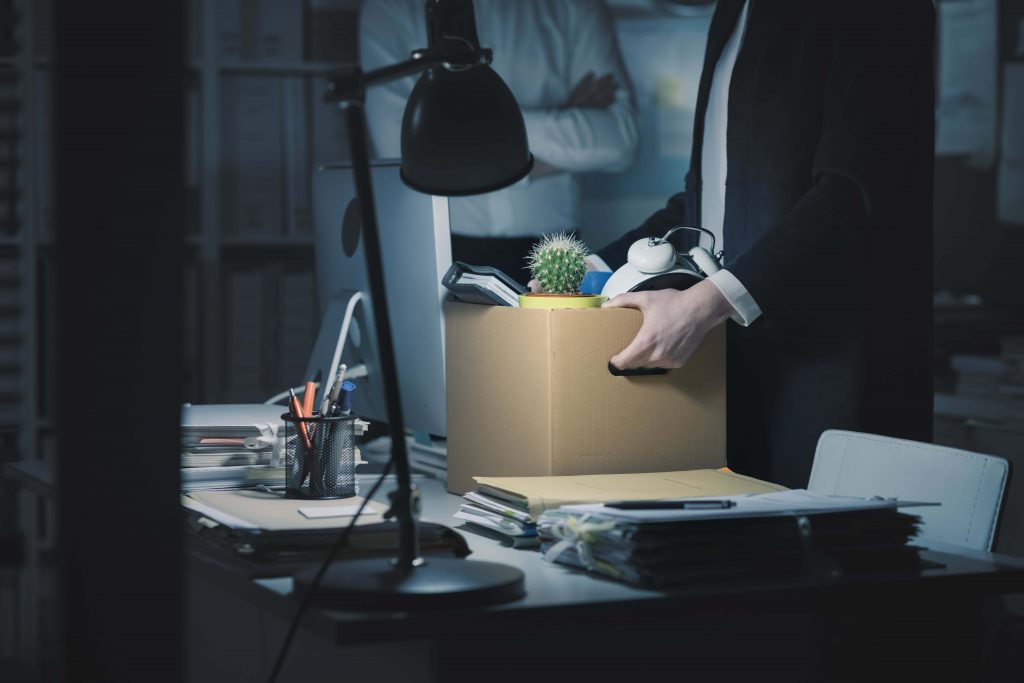 The amount of money you can receive in a wrongful termination lawsuit depends on the circumstances of your case. Generally, you can seek compensation for lost wages, benefits, and emotional distress. In some cases, punitive damages may also be available. An experienced employment lawyer will be able to evaluate your case and determine how much money you may be entitled to.
Proving wrongful termination in New York can be a difficult process. In order to prove a wrongful termination case, employees must show that they were terminated for an illegal reason or due to discriminatory conduct in violation of state or federal law. Generally speaking, the burden of proof is on the employee who is alleging wrongful termination.
If you believe that you have been wrongfully terminated from your job in New York City, there are a few steps you can take to file a case.
First, you should gather any evidence that could support your claim of wrongful termination. This includes emails, texts, documents, and other materials that prove the events leading up to or surrounding your termination. You may also want to speak with witnesses who can corroborate your story.
Second, it is important to consult with an experienced employment lawyer who can evaluate your case and determine the best way to proceed. An attorney can help you understand your rights and make sure that any legal process is done correctly. 
Finally, if you decide to move forward with a wrongful termination claim, you should contact an experienced attorney.