Gender Discrimination Lawyer
Gender discrimination is still a prevalent problem in many workplaces in New York. If you are experiencing any unfair treatment at work due to your gender, know that help is available. 
At The Howley Law Firm, we specialize in employment law and have represented clients in various gender discrimination cases for years. Our aggressive advocacy and representation have resulted in many of our clients winning their gender discrimination cases. 
You deserve nothing less than fair treatment in your workplace. Reach out now if you have been a victim of gender discrimination in New York.
What Counts as Gender Discrimination
Gender discrimination at work can take many forms. Essentially, it occurs when an employer makes unfair employment decisions on the basis of sex. The bias of employers also bleeds over to how the workplace treats people of different genders. 
In short, gender discrimination is a form of discrimination where your boss judges you based on sexual orientation and not your contributions to the workplace. 
If left unaddressed, discrimination can manifest in the following ways:
Unfair Employment Policies
Employment policies must benefit and apply to all concerned parties regardless of their gender. However, a workplace where gender discrimination exists will have policies that benefit one gender but exclude the other.
Disparities in Treatment
If left unaddressed, gender discrimination becomes part of a company's culture. With a workplace culture of discrimination, employees will be susceptible to unfair treatment based on gender.
Sexual Harassment and Hostilities in the Workplace
Sexual harassment creates an uncomfortable work environment for employees. Even if an employer is not the perpetrator of harassment, the employer will still violate gender equality laws for not establishing safeguards against harassment.
Besides sexual harassment, a hostile work environment that intimidates employees is another sign that discrimination runs rampant in the workplace.
Different Examples of Gender Discrimination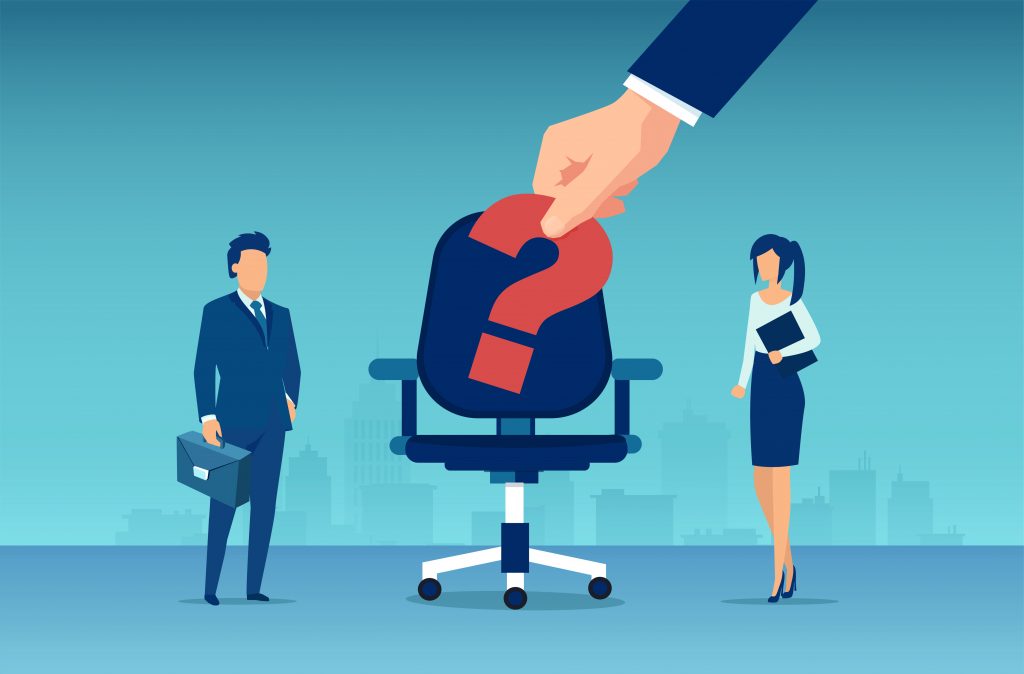 Gender discrimination is not always easy to spot. Worse yet, even if you could point it out, you might face retaliation. Despite the risks, you have a right to take legal action for any unfair treatment shown to you because of your gender. 
Successful legal action begins with knowing the different faces of gender discrimination. Here are some of the most common examples of gender discrimination to look out for in the workplace: 
Sexist comments or terms in the workplace

Termination after you report being a victim of gender discrimination

Portrayals of gender stereotypes

Using your filing of maternal or paternal leave as a ground to terminate you

Refusing to hire certain genders 

Opening new job positions only for specific genders

Paying male and female employees different rates even for the same type of job title

Making comments against members of the LGBTQ community

Not hiring or retaining an employee because the employee is a member of the LGBTQ community
These are just some examples of what gender discrimination looks like in the workplace. If you have been a victim of any of the above, don't delay. Call our law group at The Howley Law Firm and tell us your story.
Your Rights
Many laws protect gender equality and gender expression — both at the federal and state levels. At the state level, H.R. 5, otherwise known as the Equality Act, forbids organizations from excluding individuals from education, services, and employment for reasons relating to religion, ethnicity, status, and gender. 
New York also prohibits any form of gender discrimination, particularly for companies with four or more workers. 
As a way to ensure the effectiveness of anti-discrimination laws, workers have rights that act as safeguards against gender discrimination. 
First, as an employee, you have a right to be free from gender discrimination at work. Your employer must implement anti-discrimination measures to ensure your protection. Any failure by your employer to protect you and other employees from gender discrimination constitutes negligence.  
If you become a victim of discrimination, you also have a right to discuss it with your employer. Also, you should be able to freely discuss your brush with discrimination without the fear of retaliation or termination. 
Any retaliation or unlawful termination from your employer after the discussion of alleged gender discrimination is a red flag. If your employer terminates or takes any action against you, call our law office immediately, and we will provide you with an experienced gender discrimination attorney to represent you.
Time Is of the Essence
Different states have different statutes of limitation for filing gender discrimination claims. In New York, you have one year from the date of the discriminatory action to file a complaint. 
When you file your complaint, seek the guidance and representation of an experienced gender discrimination lawyer. Call us now if you have been discriminated against at work due to gender.
How We Can Help
For years, The Howley Law Firm has represented clients in various gender discrimination cases in New York. We can help you win your gender discrimination case in several ways. 
First, we can establish the presence of discrimination by studying the facts and events surrounding your discrimination case. By evaluating various statements and various pieces of evidence, our gender discrimination attorney can build a compelling case that maximizes your chances of winning in or out of the courtroom. 
Our gender discrimination lawyer can also represent you before your employers and the company's legal counsel. With years of experience under our belt, you can rest assured that you will receive representation that fights for your rights in New York. 
Last but surely not least, our firm can also negotiate for fair reparations. We do not back down, nor do we settle for less. By having us in your corner, you get full and fair financial remedies for enduring discrimination in your workplace.
Reach Out If You Have Been the Victim of Discrimination in New York
You deserve equal treatment under the law in New York. If you have been the victim of gender discrimination or workplace harassment, contact us today. At The Howley Law Firm, we are here and ready to represent your rights in New York.
Sex & Gender Discrimination FAQs
Answers to Frequently Asked Questions
Under New York's gender equality and expression laws, you have a right to take legal action if you are the victim of gender bias. When you sue for gender bias, file your complaint with an experienced gender discrimination attorney within a year after your workplace incident.
Any disparities in pay, treatment, hiring, and policy can indicate the presence of gender discrimination. Since gender discrimination can be challenging to establish, it's best to consult a New York gender discrimination attorney.
Gender discrimination at work is characterized by any decision or policy implemented by employers to favor or exclude employees based on gender.