There may come a time in your career when you have to report an employer for misconduct or wrongdoing. Whistleblowing is reporting an organization for illegal or unethical activity. Examples of illegal and unethical activities include the misrepresentation of products and services and violating public and employee safety laws. If you are in need of a whistleblower attorney in New York, The Howley Law Firm has you covered.
Federal, state, and municipal laws may apply to whistleblowing and legal protections for employees. The Howley Law Firm P.C. is a whistleblower attorney in New York with 20 years of experience. As an SEC (securities and exchange commission) whistleblower attorney, the Howley Law Firm has a history of seeking justice for individuals. Our firm's core tenants are experience, commitment, and compassion.
Several government programs are designed to protect and reward whistleblowers when they come forward with evidence of fraud, bribery, and similar illegal activities. It's not unusual for whistleblowers to walk away with hundreds of thousands of dollars—if not millions of dollars—in exchange for their reports.
Whether you have information about fraudulent activity pertaining to a corporate employee, a private individual, or another entity, you must follow the proper channels. The Howley Law Firm has extensive experience helping whistleblowers qualify for governmental rewards and legal protections in exchange for their information. We represent clients nationwide in all of the major whistleblower programs.
It can be an excruciating and nerve-wracking decision to report an employer for misconduct. Fear of retaliation or threats of retaliatory behaviors can prompt employees to stay quiet. However, whistleblower laws are there to protect individuals against retaliation from employers. 
New York recently expanded its whistleblower laws, widening the definition of retaliation. Below we'll discuss whistleblowing, why employees report their employers, and protections for workers under the law.
What Is Whistleblowing?
In most cases, a whistleblower is someone who reports misconduct and corruption based on what they witness inside their organizations. However, a whistleblower doesn't necessarily have to work for a company or public organization to report corruption. 
A person who reports wrongdoing, abuse, illegal, or unethical activity could be a customer, the general public, or a vendor. Say a company illegally dumps toxic chemicals into the environment. A resident or a group of residents living in the area might become whistleblowers if they gather enough evidence. 
Nonetheless, this group of residents may join forces with an employee inside that organization to gather such evidence. The employee would also become a whistleblower in this scenario. Whistleblowing can come from one individual, a group of employees, or a coalition of stakeholders. A whistleblower attorney in New York may represent the individual or group.  
Common Things Employees Report
Any allegation of abuse, misconduct, unethical, or illegal activity can become the center of a whistleblower case. That said, employees tend to report matters that fall under specific subject areas.
Those subjects are:
Employee safety violations

Labor violations, such as unpaid overtime or the absence of lunch breaks

Public safety via environmental protections, product malfunctions, and food violations

Financial fraud and reporting issues

Health insurance violations

Transportation safety violations
Say a company knows that safety equipment in fleet vehicles is unreliable. Several employees have come forward with reports that the equipment is failing, nearly causing severe accidents. Yet, the employer doesn't take action and keeps the suspect equipment in place. 
Then, as a result, an actual accident does occur, severely injuring an employee and an innocent member of the public. Even after the accident, the company does not take action to replace the faulty equipment. A few employees report the employer to OSHA (Occupational Safety and Health Administration) for suspected workplace safety violations. These workers become whistleblowers and provide inside evidence.
What Rights Do Whistleblowers Have?
Federal, state, and municipal laws help protect whistleblowers from retaliation. New York City is an area where all three may apply. Generally speaking, an employer cannot retaliate against an employee for reporting the employer's unethical or illegal behavior. 
According to the Department of Labor, retaliation consists of one or more of the following:
Firing or demoting an employee

Laying a worker off

Blocking or denying a promotion

Refusing to pay or allocate overtime

A reduction in pay or hours
New York's expanded definition of retaliation includes:
Exercising actions or making threats of actions that impact a worker's future or current employment

Contacting ICE or other U.S. immigration authorities

Discrimination against an employee because of their report

Threats to report the worker's immigration status or the status of the worker's relatives/household members
As an SEC whistleblower attorney will explain, employer retaliation can be as simple as a bad performance review, which is more suspicious or obvious when the worker had exemplary performance reviews before the whistleblower report. Whistleblower laws protect employees from these types of actions. 
In this case, the employer or supervisor may be using the poor performance review as justification for a future firing, layoff, or demotion. Under whistleblower laws and protection, these activities are illegal. If the employee can show evidence of good performance reviews before the whistleblower report, it can strengthen the case.
The team here at The Howley Law Firm have years of experience in representing whistleblowers. Get in touch with us to see how we can help.
Are There Exceptions?
In most cases, employees making a whistleblower report must also notify a supervisor or their employer. However, under New York law, exceptions to this reporting requirement exist under several different circumstances. 
These are as follows:
Public health and safety are in immediate or severe danger.

Reporting the whistleblower activity to a supervisor will reasonably lead to the destruction of evidence.

Informing a supervisor or H.R. department will reasonably lead to the hiding of illegal or unethical activity.

Reporting the whistleblower activity may bring physical harm to the worker.

The worker is under the impression the company or supervisor knows about the illegal or unethical activity and condones it.
However, City of New York employees must file reports with the DOI, a City Council member, a Public Advocate, or a Comptroller. Doing so affords City of New York employees protection under whistleblower laws. 
In addition, many states have at-will employment laws. These laws essentially state that an employee can be let go at any time for any reason or no reason. Whistleblower protection and laws are exceptions to at-will employment. 
This protection is part of what's known as public policy exceptions. Workers' compensation laws are an additional example. An employer, for instance, cannot terminate an employee for filing a workers' compensation claim.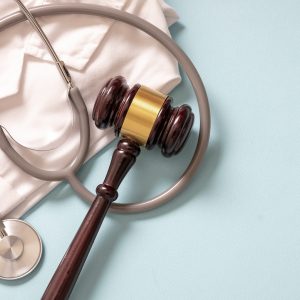 Private citizens can receive whistleblower rewards when they help the government recover money for false Medicare and Medicaid claims. Find out how our attorneys can assist you with the investigation and reporting procedures.
The government can't always keep tabs on the money it provides for contracts and research grants. This is where whistleblowers come in. If you can prove that government money is not being spent as intended, we can help you take the necessary steps to stop the fraud and recover a reward for your efforts.
The SEC is always concerned about fraudulent schemes and false statements. You may be entitled to a substantial reward as a whistleblower for the SEC, and if you retain a qualified lawyer, you can also ensure that you stay anonymous.
When people under-report income or sales on their tax returns, the government often cannot catch them without insider information. Whistleblowers can often earn significant rewards from the IRS and state tax authorities. A dedicated attorney can give you the best possible chance.
When cruise ships and similar vessels discharge waste into the ocean, they can cause tremendous environmental harm. Crew members in this situation should contact our team, ensuring they can safely play the part of whistleblower in exchange for large rewards.
The Foreign Corrupt Practices Act prohibits US companies from bribing foreign government officials in return for favors, influence, or government contracts. If you have evidence of bribes or other corrupt practices, we can help you take the necessary steps to earn whistleblower rewards, regardless of your nationality.
Contact a Whistleblower Attorney Today!
Whistleblower law is complex.  You must follow each government program's specific procedures and deadlines for whistleblowers in order to qualify for a reward without fear of retaliation. Our established law firm can maximize those chances with our in-depth knowledge of the process. We will make sure your report complies with strict deadlines and complex procedural requirements. 
If you have a strong case backed by evidence, we usually work on a contingency fee basis, meaning you will only owe us legal fees if you collect a whistleblower reward. Give us a call at 212-601-2728 to schedule a confidential consultation with a dedicated whistleblower lawyer.
It's wise to contact an attorney if you've witnessed what you reasonably believe to be illegal or unethical activity at your place of employment. An experienced whistleblower attorney in New York can review your case, help you file a report, and ensure you stay protected under the law. 
Contact the Howley Law Firm P.C. to speak to an experienced professional today. 
Whistleblower attorneys in New York typically handle cases involving securities fraud, tax fraud, healthcare fraud, government contract fraud, and other types of corporate fraud.
The role of a whistleblower attorney is to advise and represent individuals who want to report fraud or illegal activities within their workplace. They help whistleblowers navigate the complex legal process and ensure their rights are protected throughout the process.
Yes, you can report securities violations anonymously through a whistleblower attorney. The SEC whistleblower program allows for anonymous reporting, and whistleblower attorneys can help protect your identity throughout the process.